As any upstream oil worker will tell you, the correct equipment is essential. The vast majority of all required equipment is mandatory and supplied by the company that you work for. Companies supply essential personal protection equipment (PPE) for anyone who needs it. Everyone who works outdoors will find they use a mix of company-supplied and self-purchased PPE.
Toolpushers wouldn't dream of wearing sunglasses instead of protective glasses or visors. This is partly because they know that it might cost them their job but also because near misses happen often enough to remind them. How often has a machine worker said: "look – I'm glad I was wearing my hard hat/visor/gloves/steel toe capped boots."
First Aid and CPR training are always essential for anyone who wants to work in the oilfield. As with other certifications, emergency training for potential injury should be renewed periodically.
Each company must follow the National health and safety laws, and penalties for non-compliance are huge. Also, most companies push for perfect safety records. The difference between a near miss and a fatality can be as simple as one item of clothing or safety gear.
The Department of Labor creates strict guidelines for each specified item in the USA. Here's a link to the page about eye and face protection; You'll see that there are guidelines for employers. Also, there are regulated tolerances for shading or material thickness. Eye and face protection that doesn't comply with these standards will not be marketed successfully. All countries will have similar regulations and guidelines.
When you join a company, you'll be provided with the necessary equipment for your job, including PPE.
You won't want to stop there as a proactive and safety-conscious individual. You'll think about the other clothes and equipment you'll use at work, but might not be mandated.
This article covers a few items that you'll wear to work but won't necessarily be mandated by your company:
Wrist Watch
With the advent of smartphones, watches could be seen as more of a fashion item than a practical choice. A person will want to feel good wearing their chosen timepiece and make a choice to project a particular image to the world. An Omega tells a different story from an oversized hip-hop watch.
From a safety point of view, you'll want to choose a smash-proof rugged model that won't send shards of glass into the air on impact. In this regard, sapphire crystal glass is better than merely scratch-proof. A Tag Heuer or a Rolex will be better than a cheap one that will scratch and break.
For very practical or on a lower budget, a multi-function watch such as a Casio G-Shock is a good choice. You can find ones with illumination, compasses, temperature and air pressure monitors.
Flame resistant clothing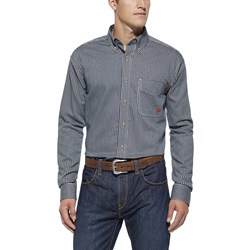 Your company will provide you with overalls, a hard hat and so on. Many will wear comfortable undergarments and clothes, knowing they're protected outside.
Someone with a real eye on safety will choose flame-resistant shirts, trousers and other clothes that might be seen as standard.
In an emergency, you might need to remove your jacket quickly if it has been covered in flammable material. It makes sense that your next layer of clothing also offers protection.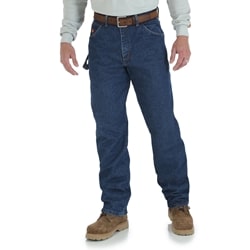 The best brands of flame-resistant clothing are just as comfortable and fashionable as standard casual wear, so choosing extra protection is a must.
The key to the extra safety is using Dupont's Nomex-treated cotton. Since this technology is available, there's no reason to buy regular clothes if you're working with potentially flammable materials.
Steel toe-capped work boots.
Your footwear choice is crucial. Most injuries are likely to happen to your extremities and the parts of your body that do most work. This means your hands and feet. Dropping heavy items or spilling dangerous liquid is extremely common.
Different types of footwear might have distinct advantages. All-in-one rubber boots will be the best for liquids. Ankle-high boots will allow flexibility of movement.
The main disadvantage of a lot of the footwear choices is that they might comply with the job you're doing, but are they comfortable?
If you search around, you can find the types of footwear you'd wear anywhere but that have the required safety features. Due to modern technology, there's no need to compromise on style, comfort and safety.
Photo credit: The two clothing images on this page were used with kind permission from FROutlet.com to illustrate that safety doesn't mean unfashionable!