The most common placement method is the balanced plug technique. The work-string is run into the wellbore to the desired depth for the plug base. Contamination or mixing with the control fluid is avoided by the use of appropriate volumes of spacer or chemical wash. These are pumped ahead of and behind the cement slurry and the volumes correspond to the same heights in the annulus and in the pipe.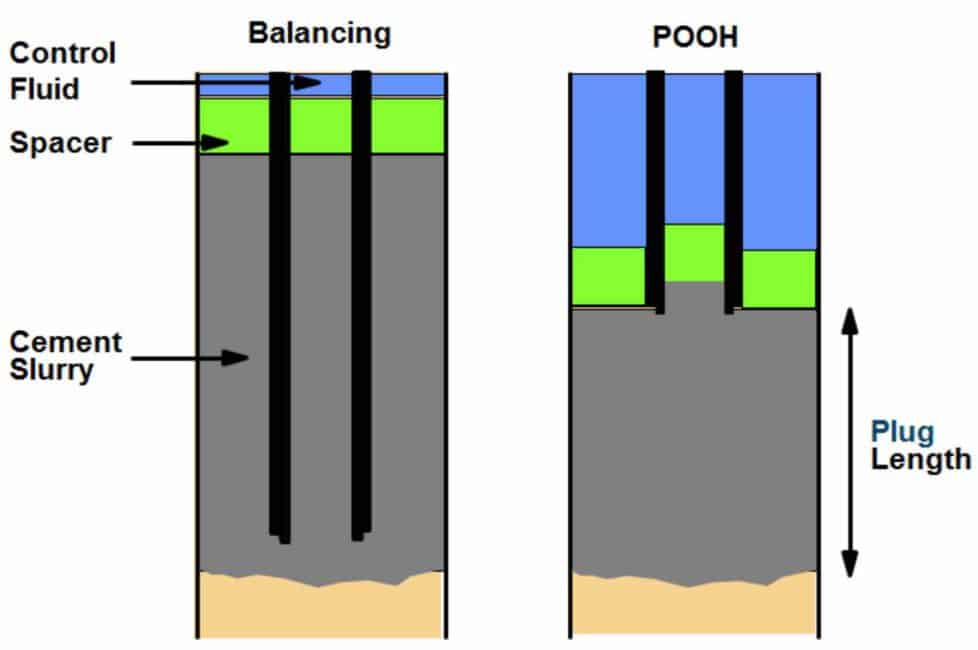 Volumetric calculations to place a balanced cement plug can be easily done based on the well schematic, pipe's dimensions, open hole and casing sizes and the final cement plug length. See next images for an example calculation.
It is common practice to slightly under-displace the plug (usually by 1–3 bbl). This practice avoids control fluid flow back on the rig floor after placement and allows the plug to reach a hydrostatic balance. Once the plug is balanced, the pipe is slowly pulled out of the cement to a depth above the plug, and excess cement is reversed out.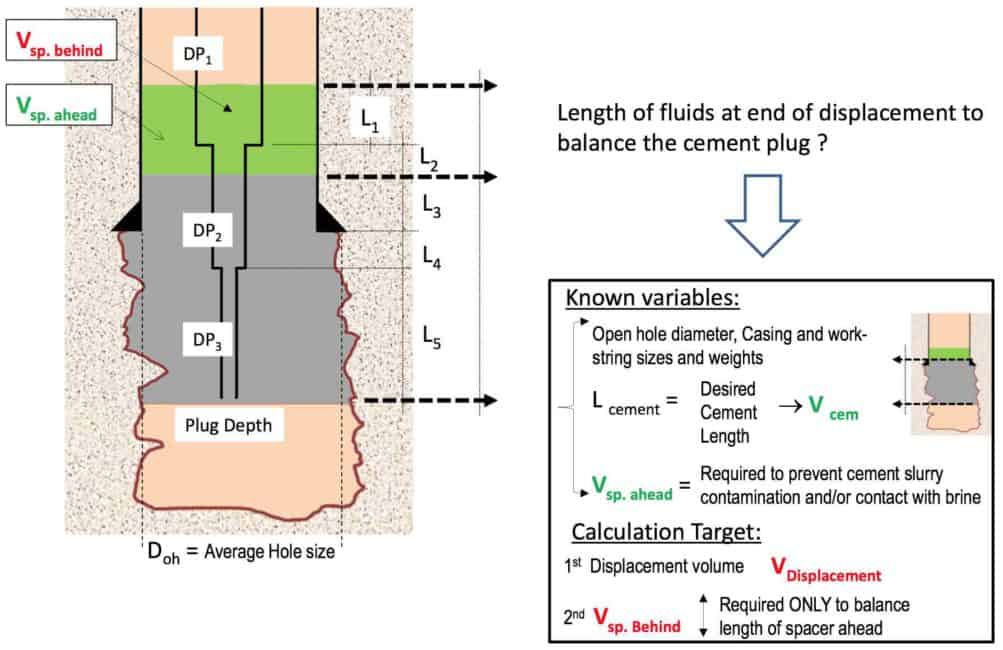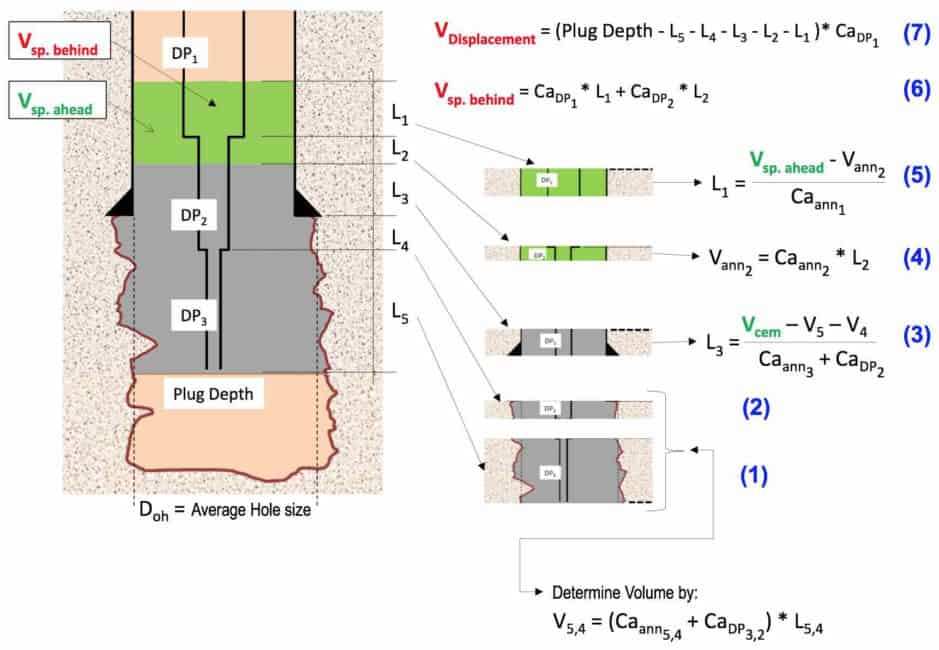 The maximum "recommended" cement plug length that can be placed in a single attempt is 200 meters
Recommended posts:
https://better-cementing-for-all.org/some-guidelines-for-cement-plugs
https://better-cementing-for-all.org/balance-to-succeed-a-case-of-cement-plugs-in-losses-situation

https://better-cementing-for-all.org/highly-deviated-and-horizontal-well-section-abandonment
Cheers
L. Diaz