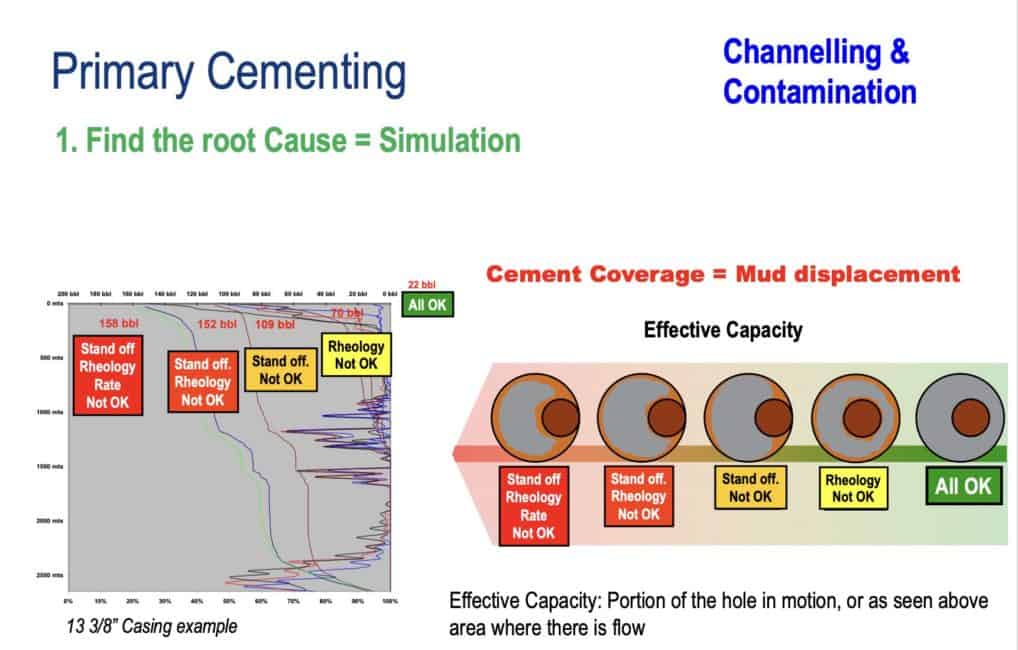 If we consider the main variables to ensure proper mud in hole replacement with cement: stand-off, fluids rheology (friction pressure hierarchy) and placement regime (as related to pumping rate); the amount of cement left in the hole (cement coverage), if no losses, quickly reduces (leading to increase cement returns, either to surface or above the LH) when these are not properly optimised. The volume of mud that is left undisplaced in the hole in the areas of lower annular velocity or requiring higher friction pressures is basically reducing the volume of fluids in motion, like the hole is effectively smaller, which can be defined as effective capacity.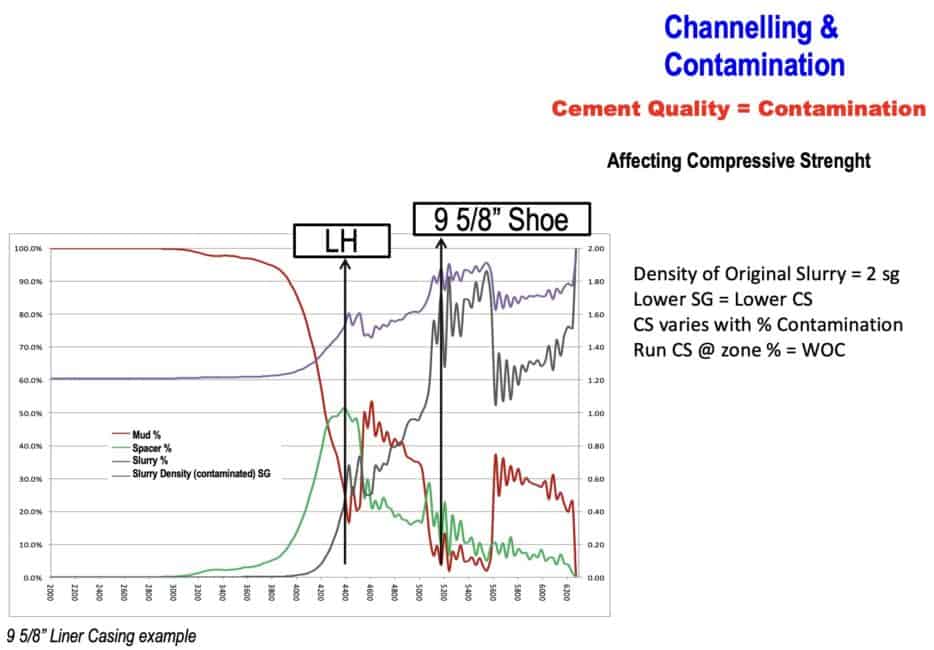 Additionally, cement contamination with fluids inside the casing (on the way down, like lack of bottom plug) and in the annulus derived from fluids intermixing will impact the quality of the cement (lower its density) leading to delayed and reduced compressive strength. Normally, UCA are run on the pure slurry, but if cement is contaminated this testing condition doesn't exist (no pure cement in the hole) resulting in a wrong reference for WOC. Taking the contamination profile from software simulation, the CS test is better run including the contaminating fluid (typically a mixture of mud and spacer) across the area where want to see the best cement.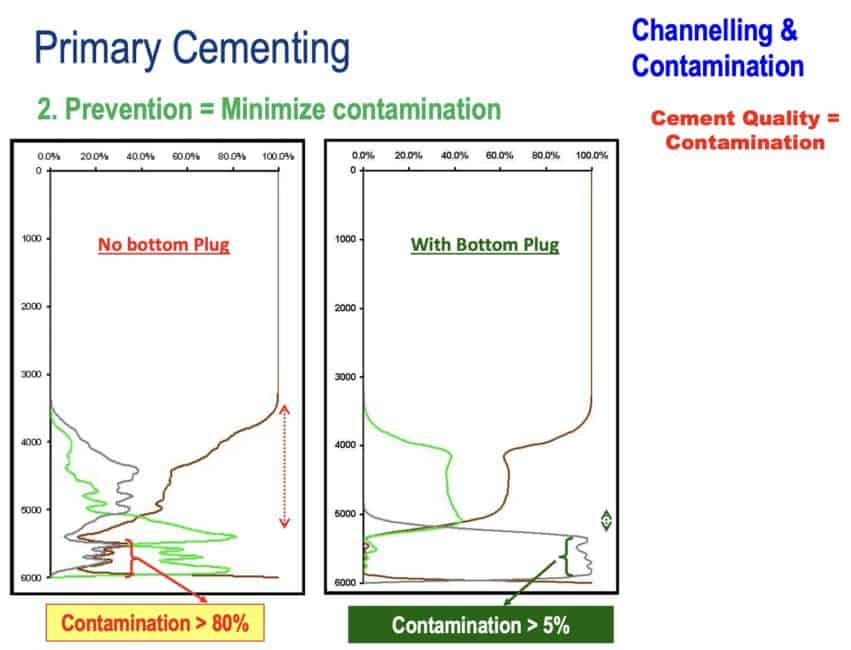 The difference between reduced effective capacity and contamination is that effective capacity is caused by unmovable fluid (mud) while contamination is the intermixing between moving fluids. The absence of bottom plug, depending on casing size and depth, will lead to fluids intermixing before exiting the shoe (basically all we do to maximize cement coverage in the annulus in terms of fluids rheology – fluids going up – will act against us inside the casing – fluids flowing down) causing longer cement presence (contaminated) in the annulus with lower quality.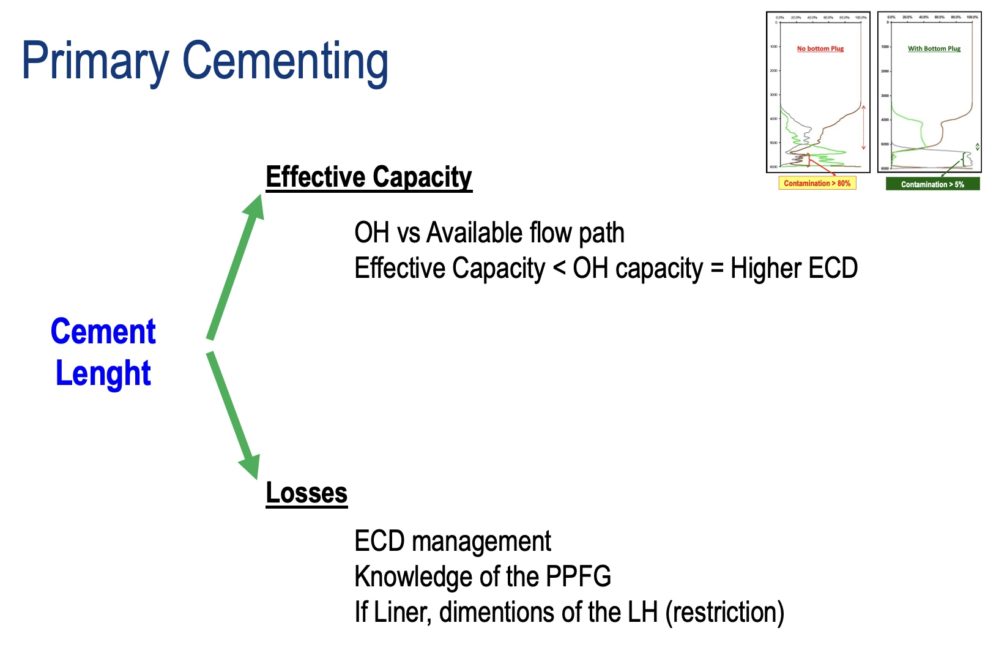 Longer cement lenght can cause higher ECD and losses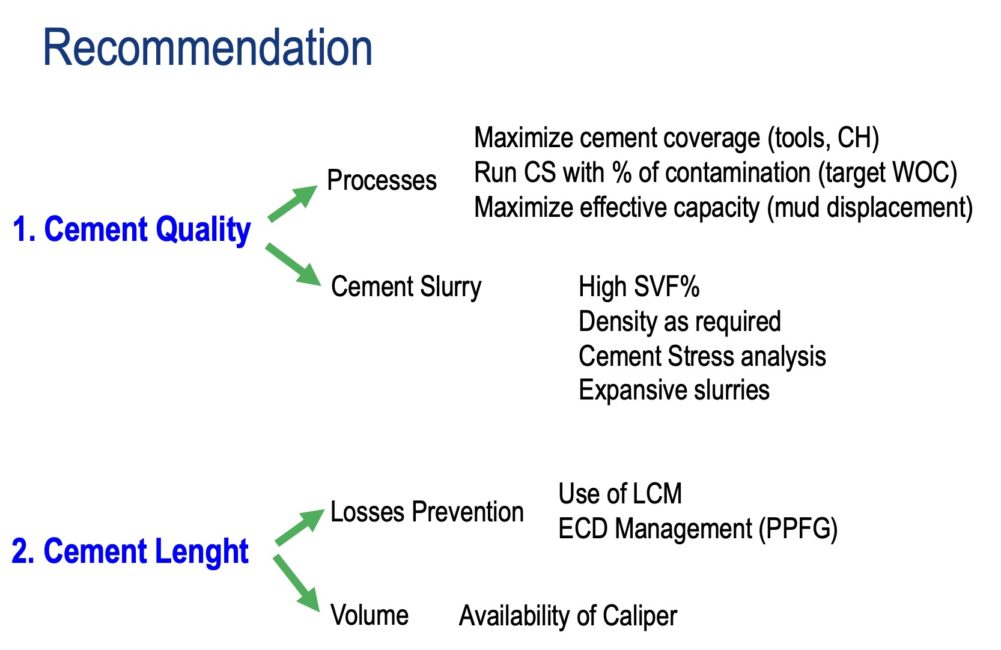 Our objective in well cementing is ultimately zonal isolation, this is achieved by maximizing not only cement presence but also as good cement quality as possible.
Let me know any question or comments
Cheers
L. Diaz