In recent weeks, I received some reader requests to include cement job processes or procedures as reference material on the website. I was initially puzzled about the best way to do that without going into too much detail. I went to work to think of whether a cementing flowchart would capture everything sufficiently.
How can we simplify a complex process into something easy to follow? Finally, I have come up with a generic flowchart for my two favorite high-level processes:
1) The overall process and
2) Cementing fluids QA/QC.
Please see below: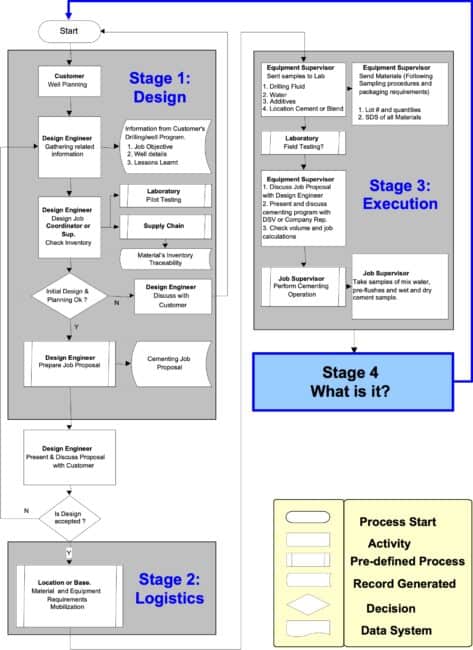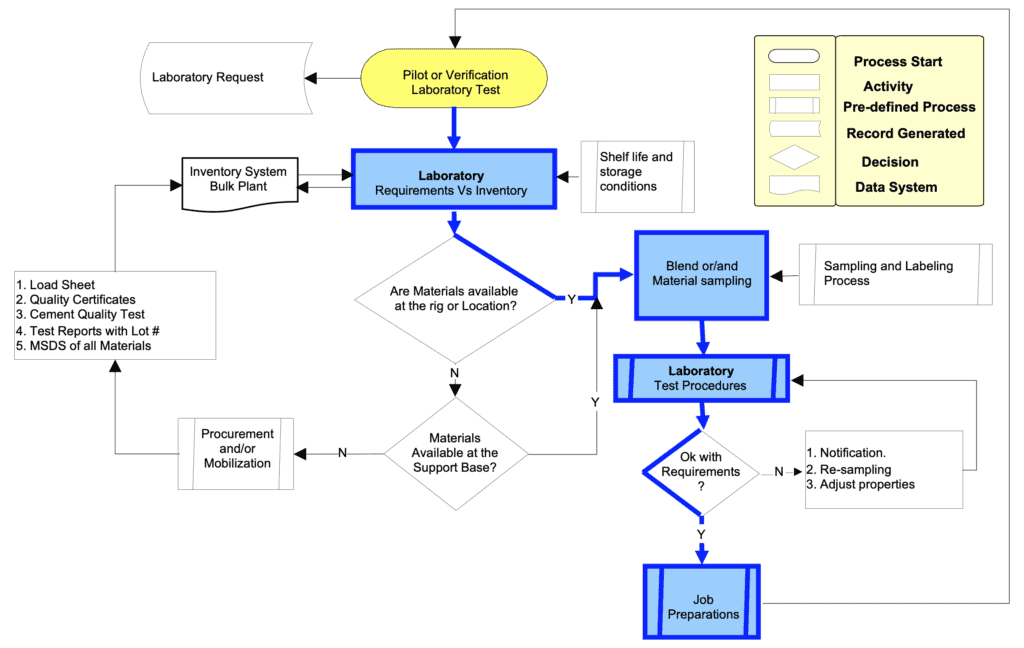 I have always been a fan of flowcharts, and some people might see them as things of the past, but I find them to be an excellent method to explain a process and being able to see all the steps and how they are linked to produce an outcome. These two are probably the most critical process flowchart in well cementing.
Now, if you look at the cementing flowchart, there is a STAGE 4 missing; CAN YOU TELL WHAT IS IT? .. and no clues here, I think you should know by now, I usually refer to this stage in most of my posts about getting Well Cementing Right. CAN YOU TELL?
Cheers, L. Diaz