There is a principle I have always come to appreciate when talking about designing cement slurries, that is "the simpler the better". In this context this means the use of the less possible additives, and in their lowest practical concentration, that are able to provide the desire cement slurry features.
The principle is based on the assumption that there is interaction* between all the component in a cement slurry, so by reducing the number of components and their concentration the side effects would be minimized.
However, sometimes this is not that easy and it would strongly depend on the experience of the laboratory itself (database) and the lab technician.
The below flowchart is a simple point of departure to design conventional cement slurry systems, but for each well cementing laboratory depending on work load, experience and/or availability of quality cement and chemicals, this flowchart is adapted to ensure that reliable fluid systems are deployed.
(*) Interaction = the balance between desired (targeted) and negative (side effects) reactions.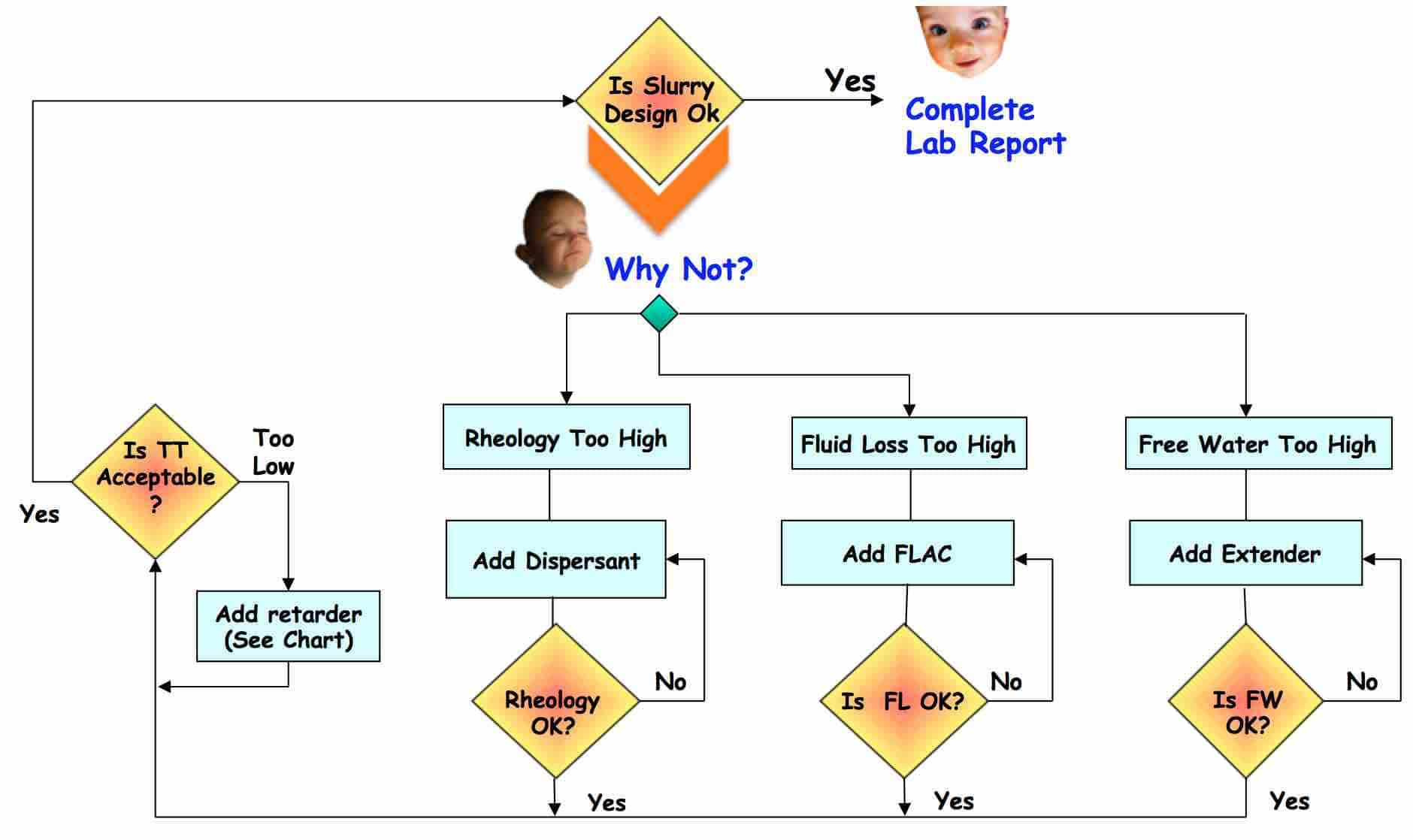 ---
What steps do you take to make corrections in the following cases? 
Please share it in the comment area
Rheology too Low
Gelation problems
Compatibility Issues (with the mud)
Static Gel Strength too Low (45 min)
Compressive strength Development (too slow) or Max. value (too low)
---
BONUS: Visible Vortex @ 12000 rpm (blender) = Good surface mixability
Cheers
L. Diaz