Case: Fogerty Training Solutions (Interview with: Bryan Fogerty)
Since the beginning of my website dedicated to Oil Well Cementing, I have been approached continuously by individuals looking for information about certified training.
I have delivered several training courses in different areas of Well Cementing while working for previous companies and agencies during my career. I have also provided customized training and advice through my website while addressing requests for guidance from individuals. However, I do not personally offer certified training.
Several companies provide certified training in well cementing, most of them are too expensive for the actual value they provide.
In this opportunity, I would like to introduce to you an exciting company led by a very passionate individual who I have seen very active in various social media forums reaching out and helping our well cementing community. One of the main differentiators of this company is that they are subject matter experts that are also qualified to teach.
This combination of qualifications and SEM status is the case of Bryan Fogerty and his team in Fogerty Training Solutions.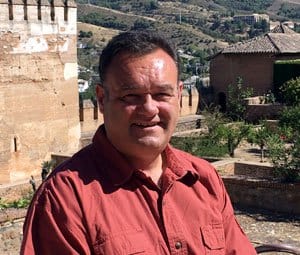 Bryan Fogerty is a 25-year oilfield professional. He has worked in the Middle East, Africa, Europe, Asia and North America for cementing and stimulation services. For the last six years, Brian has been teaching cementing and Petroleum Technology. He taught in Ipoh, Malaysia for three years and Duncan, Oklahoma for two years. Brian has an M.Sc. from the National University of Ireland, Galway. He is a certified instructor from the University of Southern Mississippi.
Finally, and to address those requests for my recommendations about certified training in Well Cementing, I have invited Bryan to talk about his training company and to describe to us what He and his team can offer.
Q&A's
Q – Lenin: Bryan, through my audience and anywhere I go online within our field of interest, I always see and hear people talking about you. Can you please tell us, what is your motivation?
A – Bryan: ……It has to be seeing the joy of someone who has learnt something new and the self-belief that they have gained. It is when that 'light comes on! The 'aha' moment!!
Q – Lenin: Can you tell me in which countries do you provide training?
A – Bryan: I am based in Ipoh, Malaysia where we regularly run courses there. However, most of our courses are based in-house. So we travel worldwide.
Q – Lenin: I can see you have a combined experience of over 100 years in your team and I assume you have provided countless man-hours of training. Please let me know or describe to us, What do you think is the most important added value that people attending your courses are taking back home?
A – Bryan: ….. Value and retention! They are giving a better understanding of the fundamentals to enable them to make better economic choices. The retention is so that they are able to retain the new information long after they complete the course.
Q – Lenin: Can you tell me an anecdote of any of your training sessions?
A – Bryan: …..Well, my very first class was 55 participants! Talk about being thrown into the deep end!
Q – Lenin: Bryan this is an important question for us: What do you think differentiates you from other training companies?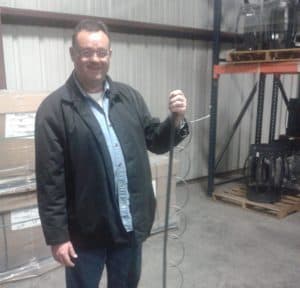 A – Bryan: …..Value and retention! These are our core values. Not only are we subject matters experts in our field but we are also trained instructors. I am certified instructor from the University of Southern Mississippi and University of Oklahoma.
Q – Lenin: Bryan, please tell me about the content of the training? How is it designed, modality, etc?
A – Bryan: …..It is designed for the involvement of the participant.
"As Confucius said – Tell me, and I will forget.
Show me, and I may remember.
Involve me, and I will understand"
People learn best by doing, so our courses are designed with that in mind.

Q – Lenin: Now, I would like to know a little bit more about yourself and your team. How such a group ended up together?
A – Bryan: …..We all worked together in Oklahoma in the US. Ivan is from Mexico where he taught well temperature and stress analysis software. Dave is from Scotland where he taught both stimulation and cementing. Mike is from the US where he taught casing equipment.
If you have any more questions, comments or if you were a student of Bryan and would like to provide feedback about your training experience. Please feel free to leave them here in the dedicated space below
Cheers
L. Diaz