Today's post is about long-term security in cementing jobs. After reviewing the comments in the previous two challenges, there is no doubt this group is strong and educated. We have seen a delightful exchange of knowledge and excellent reading during these days of reduced drilling/cementing activity.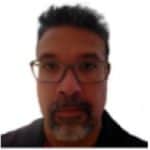 Currently, as most of you know, I am out of work, but I have been very busy (I shared a post here on LinkedIn that tells a lot about my current situation – I am re-sending the post to this group), and I apologize for taking so long to send this new challenge, challenge No. 3 about the long-term stability of cementing jobs.
We have already challenged the cement placement (our purpose) in Challenge No. 1 and the cement itself (our instrument) in challenge No. 2. For challenge No. 3, I was thinking about Zonal Isolation Evaluation which is always a controversial topic. Then I remembered that perhaps that is a topic for a later time and post a challenge more personal, something nontechnical, this time. There are 8,979 members in this group, so I thought that something more generic yet relevant to all of us might be useful.
And here, Challenge No. 3:
Introduction: like most of you, I have done so many different cementing jobs. In fact, everything around cementing… Helper, cement operator, supervisor, field engineer, operations manager, marketing, sales, contracts, technical manager, cementing specialist, service companies, IOC's, you name it, I did it … but, I always liked to call myself "just a cementer".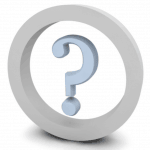 So here the question, I hope you will help me to answer:
How can a "cementer" remain a "cementer" these days?
As usual, some clues:
There are a lot of smart people in this industry and in cementing jobs, but the industry as a whole doesn't look very smart sometimes (as we can see by the actions taken so far). So, When the upturn happens, and later when the industry finds higher steady oil prices, is it going to be as much fun as it was before? What could this new era mean for cementing jobs? We enjoyed some popularity after the Macondo event, but what now?
And on the other hand, there is a bright new world out there…
I do apologize in advance for those expecting something more technically oriented this time.
What Cementing Jobs Experts Have to Say: