Well, this is the question: was the cement job good or bad?
The final answer will depend on the job objectives. Were they met? In most cases, aditional information is required, like a cement evaluation log, a pressure test or even during well completion.
However, some inmediate signs can give an indication if the cement was deployed as planned.
1.What was the Final Circulating Pressure (FCP)?
2.Is the FCP lower or higher than expected (compared with simulation results)?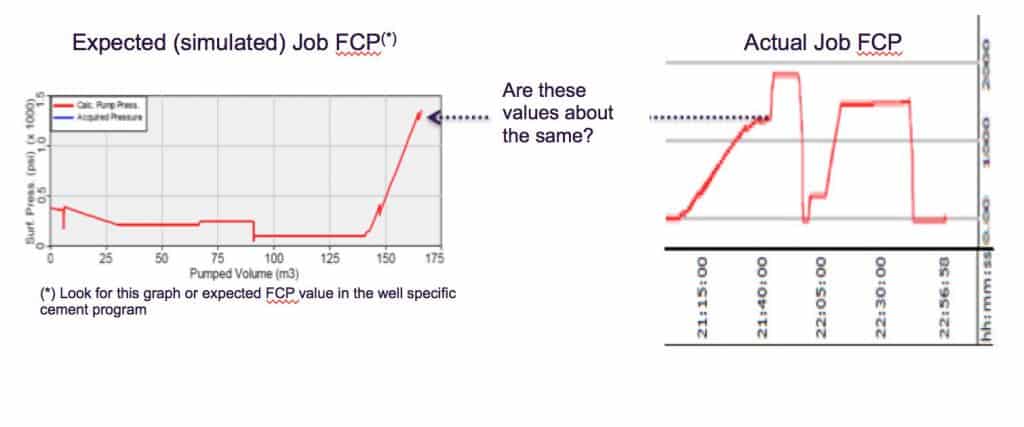 3.Volumes of cementing fluids pumped?
Spacer or pre-flush, and cement slurries (lead and Tail) should be as per the well specific cement program
Hand calculations to double check the values are advised
4.Any losses during the cement job?
Mud engineer will provide this number
5.Any Returns? Where they excessive ? Max. density of the Returns?
Mud engineer will provide this number
6.Was the top plug Bumped?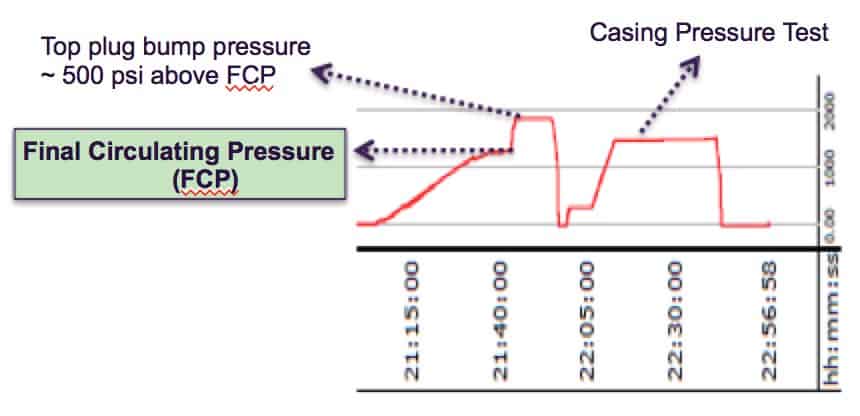 7.Did the float equipment worked?
Check float equipment as described in well specific cement program and/or drilling program
Do you have any more questions?