In the past, I have written extensively about plug cementing, perhaps more than any other topic on this website, and the reason is simple: cement plugs are challenging. In my case, my eyes started to open back in Mexico while attempting deep sidetrack cement plugs.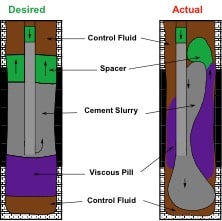 An SPE resulted from that trauma in Mexico after we finally got it under control, bringing success rates up to 100%, almost inconceivable before our time. After this experience, each time in every part of the world, in any operating environment and independently of the well's purpose, objective, or condition, I have taken cement plugs very seriously, more than any other job type. And simply because I want to do just one! Get it right the first time.
A summary of cement plugs guidelines for drilling and workover is already available on this website, as applicable to the main reason for failure:
Cement slurry contamination during placement, inside the tubing or DP, at the front and/or rear interfaces. Mentioned in Actions to prevent contamination and liner cementing, as applicable to in-pipe interface mixing.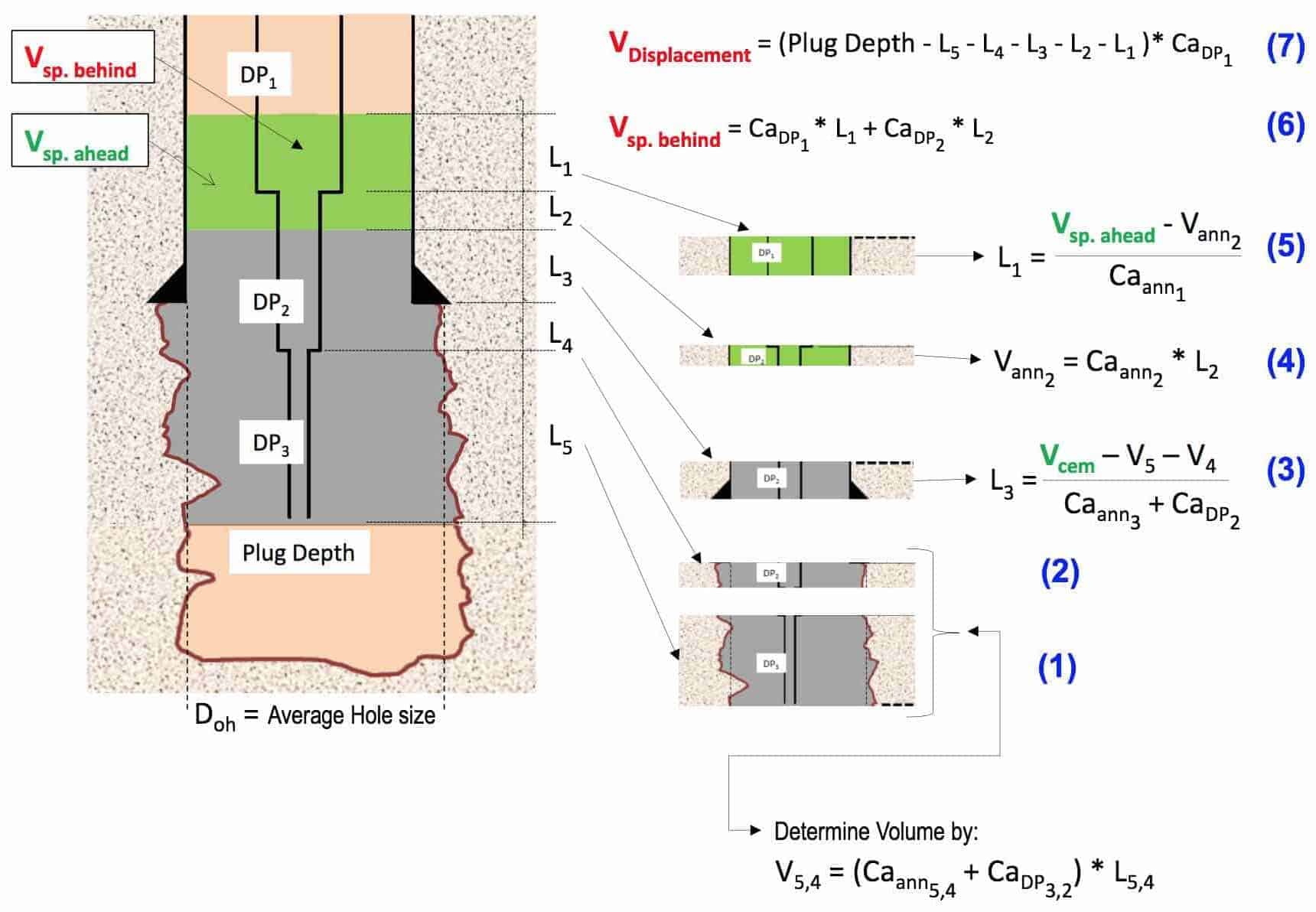 Pulling out of the hole too fast, swabbing while POOH or unknown hole size (OH).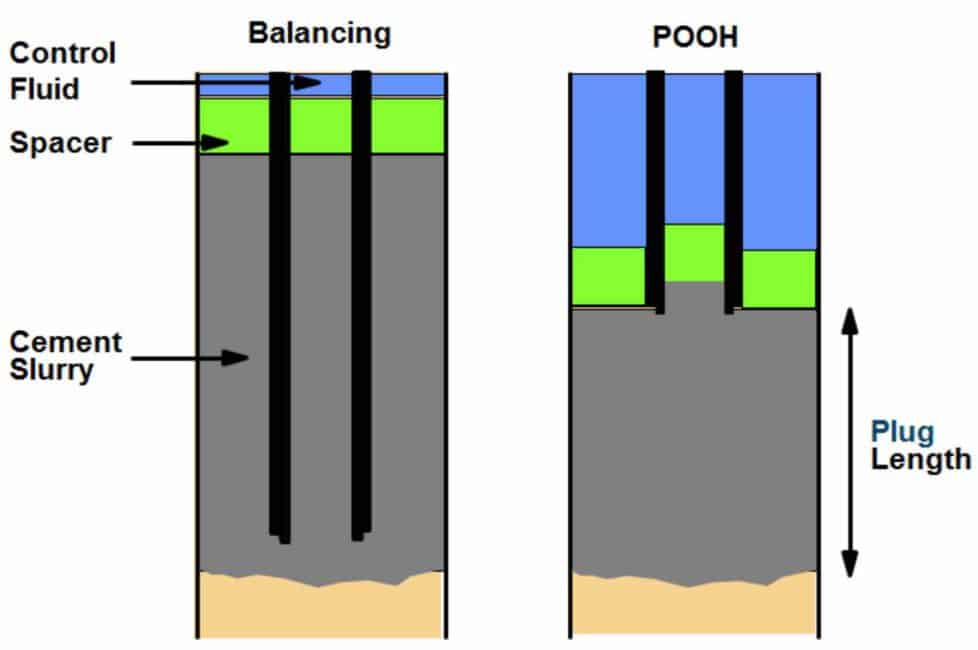 Unstable cement plug base.

Place a hard base, like a bridge plug.
Cement density > pre-flush / spacer density > control fluid
Viscous pill as a base (require proper design)
For low density brines, the pre-flush can be water.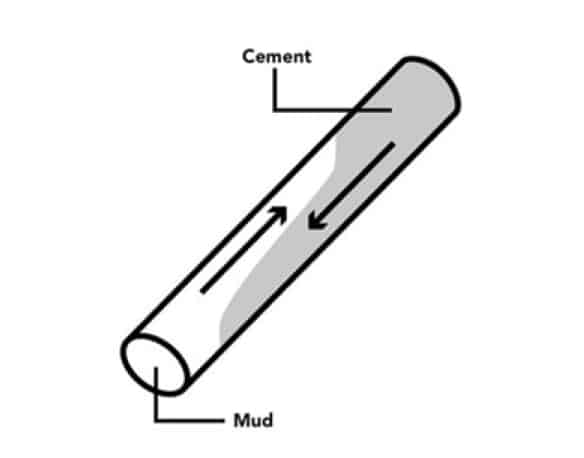 Assuming the slurry is designed correctly using the right reference temperature, overall, the main issue is contamination.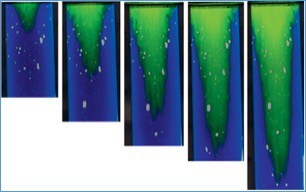 That is why longer WOC and careful tagging/circulation are acceptable mitigations, however with an associated cost: extra time, but always better than repeating the job.
NOTE: This post only covers cement plugs positively affected by gravity. See https://better-cementing-for-all.org/highly-deviated-and-horizontal-well-section-abandonment for horizontal cement plugs.

In general, cement plugs job complexity is related to hole size, depth, and wellbore fluid. For example, the bigger the hole diameter, the more difficult it is proper placement and achieve plug stability or avoid sinking for off-bottom plugs. The risk of higher in-pipe contamination for deeper plugs, and finally, the nature and density of the wellbore fluid (high density, OBM, or WBM) worsening the effects of contamination or low density like completion fluids and brines becoming an issue to avoid sinking or slurry acceleration in the high salinity environment.
The good thing is that failure will only be predominantly affected by one variable, it would be either hole size, depth, or wellbore fluid. Understanding this is important to identify where to address design and prevention efforts. Remember, getting the cement plug right the first time.
In all my previous posts, however, I have not spoken about the use of tools. I have mentioned mechanical separators (more useful for plugs deeper than 3000m), but never actually really talked about placement aids, like the plug placement tool or the cement support tool.
Coming up, I will be dedicating individual posts to these two tools in particular (Part 2 and Part 3). Here I prefer, rather than talk about my own experience with these, to reach out to the best companies around providing these services for more information and a description of their experience. However, you will have the chance to comment, support, or challenge the content in these future posts with your own knowledge. I am pretty much looking forward to this discussion.
Cheers
L. Diaz