The case of unawareness Vs. understanding
What are the consequences of knowing the outcome of your cement job?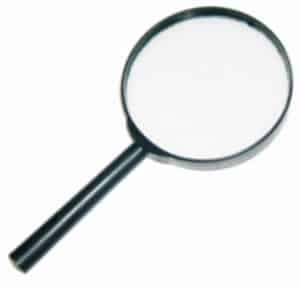 Most people would say that knowing the outcome allows the connection of execution and design with job models and assumptions — the path of perfection. To clarify, knowing the cement bond is just part of the "outcome" and goes beyond completion to the well's production performance.
For other people, knowing the outcome is a waste. Hey! I am not saying this is wrong. If economics is correct and then say so, It might not be elegant, but waste is waste. In my experience, economics is never correct, not because of the concept itself as a rational decision-making tool, but because it tends to be shortsighted.
In my case, due to my background in well cementing, I like the notion of learning from our performance, that beautiful concept of the DEE cycle, Design – Execute – Evaluate. And It goes beyond reaching the true meaning of a Cementing Expert…
What is that exactly?
A person who knows the basics and repeatedly deploys existing "best practices"? Or a person able to scientifically understand situations and develop the practices that essentially lead to success?
You know my answer… and anytime I have done it this way, success becomes part of the organization as a collective achievement.
On many occasions supporting customers, I have said: "My actual job is to become obsolete" in an organization, and my ultimate goal is to develop and transfer knowledge. In simpler words, the wells are what they are, but success starts at the surface with ALL the people involved.
Now, what about those so-called cementing experts who exploit the knowledge of cementing like a mystery and art! One said to me once… knowledge that only belongs to them. I have seen these individuals, and despite what they might think, they are never truly trusted by their own organizations, always living in fear, trying to blame everybody else for anything and making things seem more complicated than they indeed are.
Well, it is up to you to decide, you know who has been appointed to "support" you… Is this person making you stronger or weaker? Is success or failure yours?
Let me tell you a short story.
This company at some point was the most successful cementing company in this field … then in the following campaign, the customer asked for proof of that success… this company said: no problem, we have been pumping cement downhole like any other without any "complaints." As you can imagine, proving success was more difficult than this company anticipated. With the same practice as before, barely any well section was properly cemented… the ratio was so low that this company quickly became the worst.
I have to explain why I put "complaints" in quotation marks… I will put it this way… I am sure the well was complaining of the failed cement jobs but were we listening to the well's message? At any time? For instance, After cementing? During or after completion? Or During or after production? Not so sure.
Is your successful cementing a case of knowledge or ignorance?
In any case, I am here to help… better cementing for all!
Cheers
L. Diaz